Ok, so upon reader comments, and careful consideration, I rescind my previous judgment on cycling caps.
The goal of this blog is to explain the rules as they are, not to make them up based on my own judgment or opinions.
I stand by my previous statements though. Cycling caps are mostly useless. What about a flippy bill keeps your head warm? I have plenty of cycling specific beanies for their sweat-wicking and head-warming properties. And I've never once thought to myself "wow, I really wish I had a diminutive bill on here to keep me warmer." When it's raining, I'm less worried about water from the sky, and more worried about the crap coming from the wheel of the guy in front of me.... but I digress.
The new verdict: Cycling Caps = Ok, but proceed with caution, and be prepared to defend your decision.
Make sure you look more like this guy:
And less like this guy: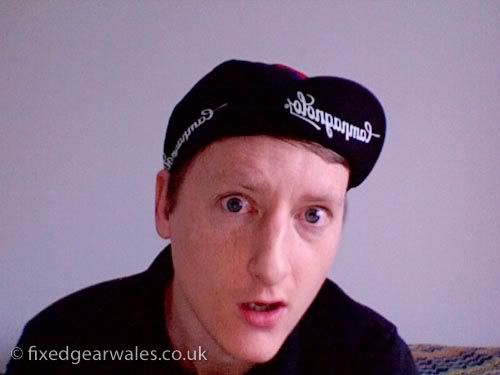 And whether you decide to rub a cap or not... riding without a helmet is still retarded. Period.
Boonen pic stolen from http://joshcunninghamcycling.com